After I made my decision to quit the WSC in favor of Barre 3, I realized that I needed to update my workout wardrobe a bit, Discountess-style.
I have long been curious about Lululemon workout gear (the virtual uniform of the ladies of Barre3). And while I've been into the store several times, I have never been able to pull the trigger on buying anything. Something about the idea of paying $82 for pants that you sweat profusely in doesn't make sense to me. For me, if I'm spending $82 on pants, I'd rather not sweat in them at all. Am I weird?
Anyway, as I thought about my wardrobe update, something occurred to me. People might notice when you're wearing a Lululemon outfit, but nobody really thinks about it when you're not. No one has ever looked at someone else at the gym and thought – man, she would be a lot better at this workout if she was wearing Lululemon pants. Am I right or am I right?
So this past weekend, instead of paying a mint for a pair of pants at Lululemon, I went to Old Navy for some cute, Discountess-appropriate workout gear. If you haven't checked out their selection, I highly recommend it. They even have those kind of pants that are part workout tights and part girdle (if you don't know about these, then you are missing out. They are super comfy, and they improve the look of your assets ten-fold. No. Joke.)
Here's what I got.
(Note: I got a similar one to this that was on sale, but I can't find it on the site.)
All of this for $10 less than what it would have cost to buy these.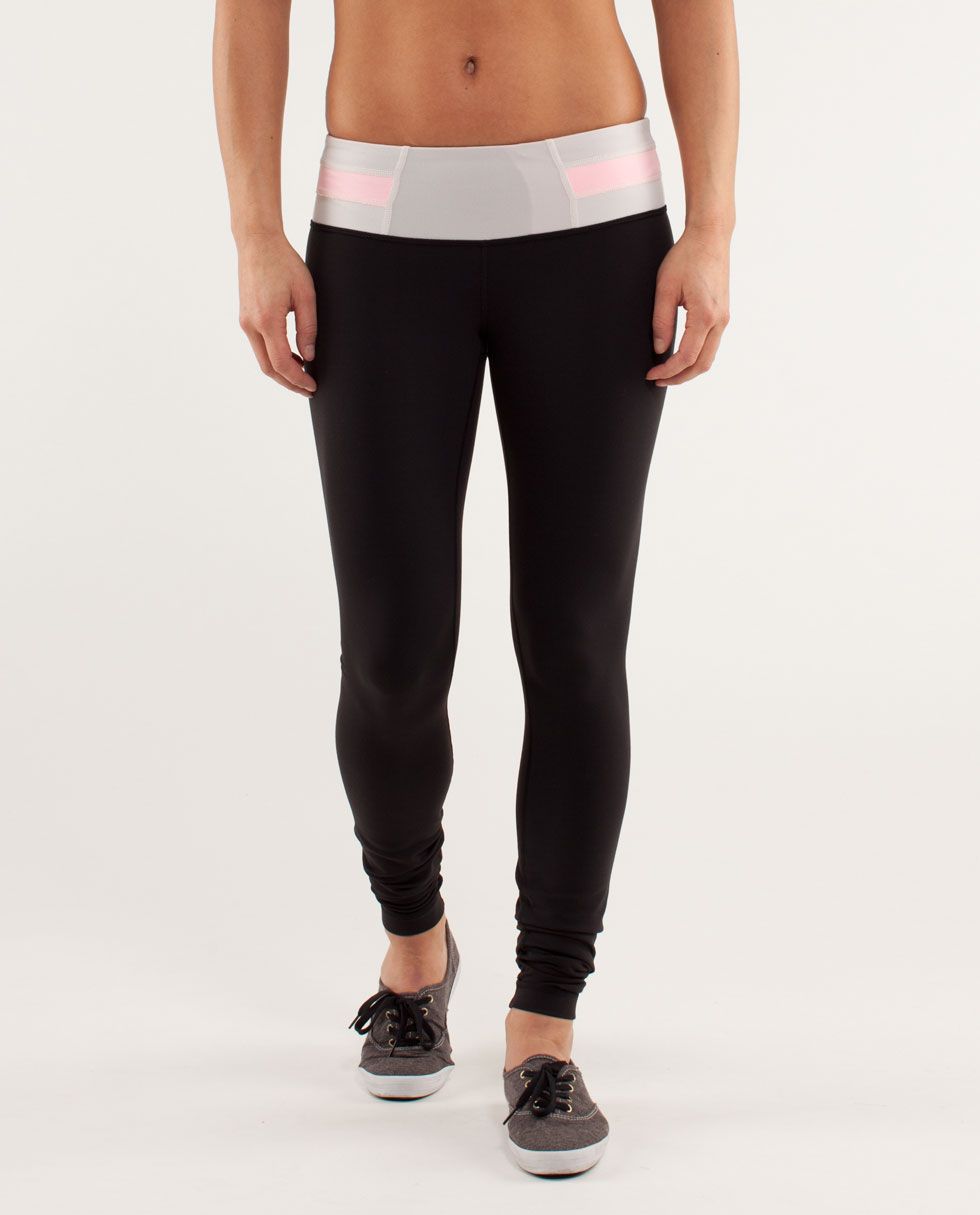 And, there is still money leftover in the shopping budget for some fun stuff too! A win-win if you ask me.
Any one else have suggestions for cute and inexpensive workout gear? Let me know!